Upcoming Productions
---

AUDITION INFORMATION!
The New Deal Creative Arts Center is excited to announce their first full length musical production of Something Rotten!

—————–

The Show Must Go On!!!!- Something Rotten Auditions Moves to Virtual/Online

In the interest of keeping everyone safe and healthy, auditions and early rehearsals will be on Zoom.

Submissions are due by 9:00 PM on Sunday, June 7.

Callback notices will go out by June 10. Callbacks will be held on Zoom (LIVE!) at 7:30 PM on June 11.

ALL AUDITION DETAILS CAN BE FOUND HERE:
https://drive.google.com/drive/folders/1GYPj4pGGc1jMo2VlxbY7hCnh4cOv4XoP?usp=sharing

We understand this may sound a bit overwhelming. We are here for you. Please reach out if you have any difficulty with any of this and we'll help you get it done!

Please submit audition materials to somethingatnewdeal@gmail.com.


Directed by Tamara Cacchione
Choreography by Kelly Lomasney Markou
Musical Director Karen Dalmer Sheehy
Assistant Director Teresa Gasparini

PERFORMANCE DATES
September 18, 19, 25, 26 at 8pm
September 20 & 27 at 2pm
New Works at New Deal
New Works at New Deal
View on our Facebook Page on May 31st, June 7th and June 14th
https://www.facebook.com/newdealcreativearts/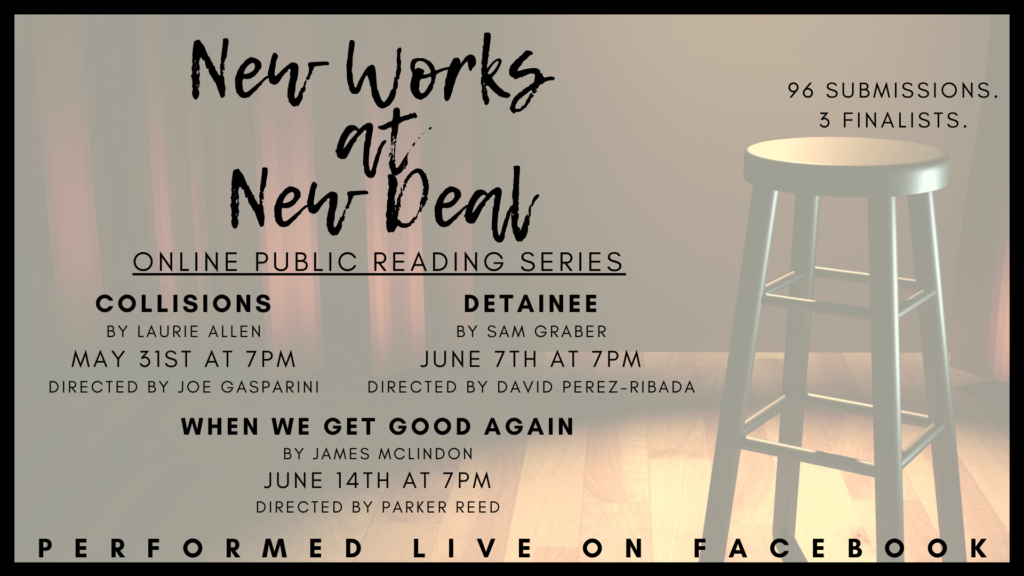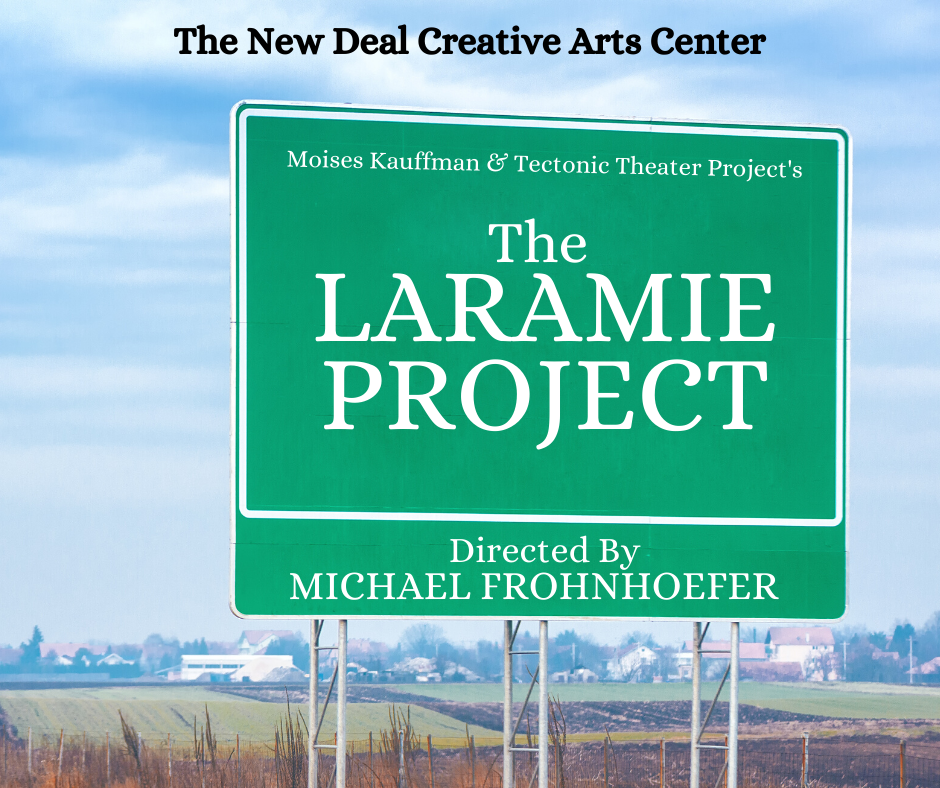 THE LARAMIE PROJECT: Our second annual pride production will take place during June at various locations throughout Dutchess, Ulster and Orange Counties.
Tickets are donation and can be purchased through:
newdeal-laramieproject.eventbrite.com
---
Upcoming Events
---
Virtual BOOK CLUB: MONDAY, June 1, 2020 at 7:00pm.
Join our monthly book club, now online, for a hearty discussion on our latest read and enjoy the company of fellow readers. There is no commitment and no fee to join our book club! Join us if you read the book, part of the book, or none of the book! This is open to the community and all are welcome! Email newdealarts@gmail.com for link to meeting
---
SUMMER AT NEW DEAL IS A BIG DEAL!
Registration for Summer Workshops is OPEN!