What's Our "Deal"?
The New Deal Creative Arts Center is a non profit organization located in Hyde Park, NY. We are a creative outlet exploring and celebrating all forms of art (fine, performing, visual, literary, etc) through workshops, classes, special events, and performances. Our main focus is accessibility and opportunity for artists and audiences of all ages, abilities and backgrounds.
As the New Deal was a new outlook and opportunity for the American people, the New Deal Creative Arts Center will provide a new and exciting outlook and opportunity for artists and audiences.
What's The Deal with New Deal?
We named ourselves The New Deal Creative Arts Center because … During the depths of the Great Depression of the 1930s and into the early years of World War II, the Federal government supported the arts in unprecedented ways. For 11 years, between 1933 and 1943, federal tax dollars employed artists, musicians, actors, writers, dancers, and photographers. Never before or since has our government so extensively sponsored the arts. The New Deal arts projects provided work for jobless artists, but they also had a larger mission: to promote American art and culture and to give more Americans access to what President Franklin D. Roosevelt described as "an abundant life." The projects saved thousands of artists from poverty and despair and enabled Americans all across the country to see an original painting for the first time, attend their first professional live theater, or take their first music or drawing class.
Who Are We?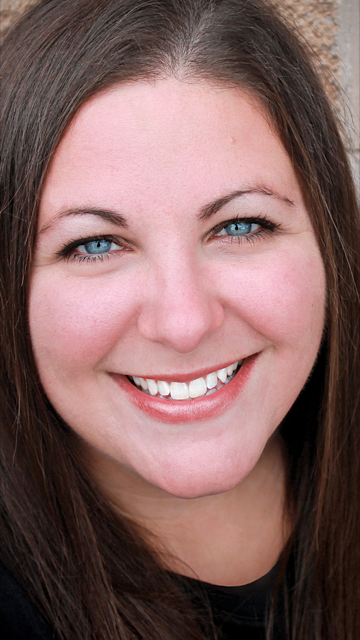 Teresa Gasparini, Executive Director
Teresa has been involved with the arts from a young age, participating in dance classes, acting classes, and school and community theater. Teresa credits her passion to strong art programs in surrounding communities, specifically geared towards youth. She furthered her education through Dutchess Community College and Hunter College, but finds the best sort of learning is hands-on. Teresa serves as the Artistic Director at Clove Creek Dinner Theater in Fishkill, NY. She spent five years bringing art and theater to the local Hyde Park school district by directing five spring plays and serving as the Chair of the Arts in Education program for Ralph R. Smith Elementary School. Teresa is heavily involved with her community and serves on the boards of Mental Health America of Dutchess County and the Roosevelt-Vanderbilt Historical Association. Teresa is a recipient of the prestigious "40 Under 40 Mover and Shaker Award" presented by the Dutchess County Regional Chamber of Commerce. She is a proud Hyde Park native, and happily lives in Hyde Park with her husband and daughter. Teresa's dream of opening New Deal stemmed from her desire to be apart of a home for the arts for those growing up, and Tersesa aspires for New Deal to be a space for both youth and adults to artistically grow and thrive.
Christine Woodcock, Ph.D., Director of Development and Inclusive Education
Christine has always loved school, reading and children's literature, which is what inspired her to pursue a doctorate in Reading from the University at Albany. She is passionate about working with children, families, and teachers around issues of literacy. From a young age, Christine began working as a childcare provider, children's librarian, art teacher, and dance instructor. Those experiences helped mold her into the professional educator she is today. After teaching special education in a variety of urban, rural, and suburban environments in K-8th grade settings, Christine served as a professor for the Massachusetts College of Liberal Arts, Towson University, and Southern New Hampshire University. After adjuncting for American International College for seven years, Christine is now the Program Director for the Reading program at American International College. A proud Hyde Park native, Christine is honored to devote her energies to the sustainability and inclusiveness of The New Deal Creative Arts Center.
Keith Dougherty, Director of Fine and Visual Arts
Keith Dougherty has been drawing, acting, writing, and directing from a very young age, and was a member of the Arts Honor Society where he grew up in Valhalla, NY. Keith honed his craft, studying visual arts and creative writing at Purchase University. In addition to his extensive stage work, and owning and operating the production company, Murder Mystery Manhattan, for over 25 years, Keith has been a professional portrait artist and painter since 1977. After many years living in Manhattan, several show tours, and many awards for his portrait work in art competitions throughout the tri-state area, Keith moved back to Orange County, NY where he does regular portrait commissions, paint & wine parties with his company, You Can Paint, as well as his regular Murder Mystery Dinners, which he writes and performs. Keith is thrilled to be a part of The New Deal Creative Arts Center and on the ground floor of an innovative, inspired venture, offering both children and adults the opportunity to explore their creativity, while letting their imaginations soar.
Brandon Patterson, Director of Performing and Literary Arts
Brandon Patterson is a local actor and director.  After graduating from SUNY Potsdam where he majored in Speech Communication, Brandon started working as a company member with Pendragon Theatre in Saranac Lake and became immersed in the world of repertoire theater and touring.  There, he discovered his paradise in Summer rep, donning four or five different characters weekly in a rotating set of plays and musicals, and then the thrill of touring to schools in the fall with shows from the students' curriculum, such as "To Kill A Mockingbird" where he played both the hard-hitting lawyer and the sweet, reclusive next-door neighbor, Boo Radley, and "Dracula" where he played the title role (and has never felt more like a rock-star than playing a Vampire to stadiums of teenagers during the "Twilight" era).  Brandon also started directing, and assisted a theater workshop in local English classes, helping children write and produce their own plays. Since then, Brandon has continued his love of performing at Clove Creek Dinner Theater in Fishkill, where he has been lucky enough to achieve the high of playing handfuls of characters and directing supernatural comedies.  In addition, Brandon recently directed "Mulan Jr." at the Beacon Middle School with his partner Shaun Cunningham, and is looking forward to bringing more shows to life here at The New Deal Creative Arts Center!