A creative crossroads providing accessibility and opportunity to escape, empower, and engage through the fine, visual, literary, and performing arts.
Our Mission: An inclusive space for artists and audiences to explore and celebrate the intersections of the innovative and traditional through various methods of arts and expression, grounded in a larger charge of social justice.
Visit our 
Workshops & Programs 
page to read our class descriptions and register! 
New Deal Arts Workshop Video
Fall at New Deal is a Big Deal!


We are excited to announce that we are now accepting submissions for New Works at New Deal ! Submit your new work for an opportunity to have it fully produced by The New Deal Creative Arts Center!
Here's what you need to know:
*We are only accepting original, unpublished full one or two act works
*All entries must be submitted electronically to newdealcreativearts@gmail.com
*Deadline is November 15, 2019
---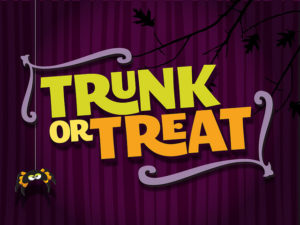 Our 3rd Annual Trunk or Treat is set for Tuesday, October 29th on the grounds of the Hyde Park Drive In! Bigger and better this year! This is a FREE event for families to dress up, come enjoy cars decked out in some awesome Halloween decorations and get in some early trick or treating!
You can also take part by bringing your car, decorating the trunk, and passing out candy! Contact newdealcreativearts@gmail.com if you want to participate!  
---
The New Deal Creative Arts Center proudly presents Arthur Miller's The Crucible which focuses upon a young farmer, his wife, and a young servant-girl who maliciously causes the wife's arrest for witchcraft. The farmer brings the girl to court to admit the lie—and it is here that the monstrous course of bigotry and deceit is terrifyingly depicted. The farmer, instead of saving his wife, finds himself also accused of witchcraft and ultimately condemned with a host of others. This exciting drama about the Puritan purge of witchcraft in old Salem is both a gripping historical play and a timely parable of our contemporary society
This production is being presented in an immersive setting at the Pleasant Plains Church located at 2 Fiddler's Bridge Road in Staatsburg, NY. Tickets are $20 in advance through Eventbrite (newdeal-thecrucible.eventbrite.com) and $25 at the door.